How to Confirm Roto Mold Supplier is Reliable or Not
As a roto molder, sometimes our new customers will ask our cooperated customer for reference before placing the order.We understand the customer just want to confirm we are reliable, but some customers are not allowed to share directly.
So I would like to share the tips of "how to confirm the roto mold supplier is reliable" by this article.
In fact, it is very simple, you just need to search the supplier company legal name from Customs Data Website.
For example, Fly Plastic is the brand of Ningbo Shinsh Import and Export Co., Ltd.
We get the company legal name "Ningbo Shinsh Import & Export Co., Ltd"
The ImportGenius is Customs Data Website that can show some search result by free.
This website address to show US import data:https://www.importgenius.com/how-it-works/our-datasets/us-imports
Now open the above link and let us input "Ningbo Shinsh" on search bar, final click Search button.
You will get the result as the following: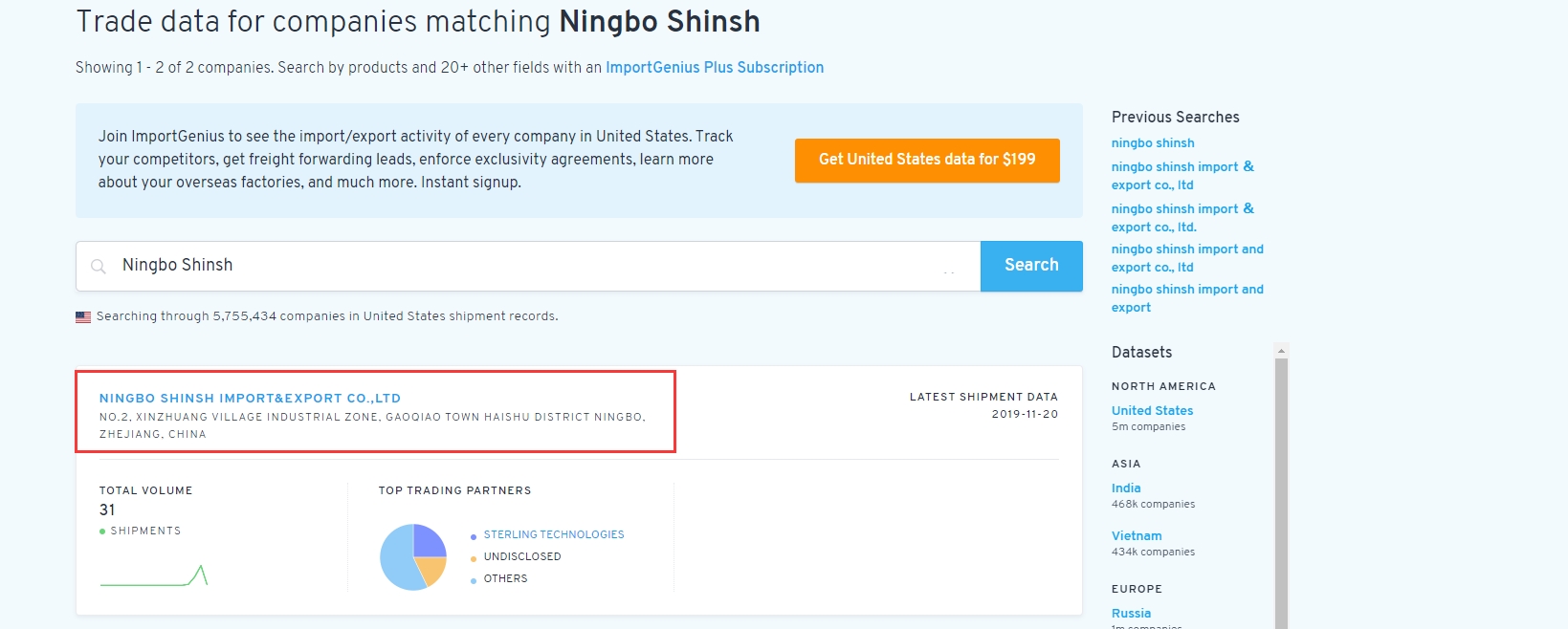 Next, you click the company name, it will show the details as following: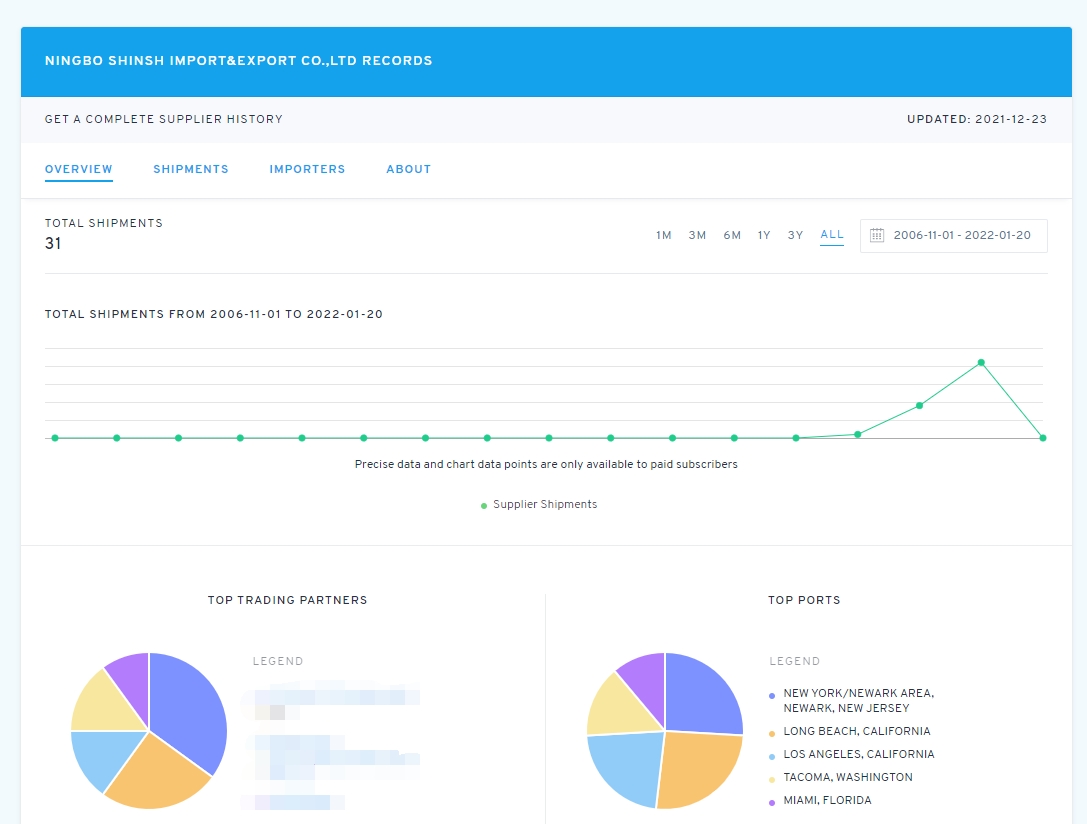 I can't show our partners to you directly, so I cover up this part, but you can try it by yourselves, then you will get the unblanked results.
Then you will find most of our partners are from rotational molding fields and most of products are roto molds and plastic products.
If you feel it useful, please give me a feedback and let me know whether we also have the cooperate chance by email.
Thank for your reading!