Rotational Molding Application – Military Box
Rotational molding is a molding process for hollow plastic products. It has been in development for more than 150 years and covers all walks of life and various fields.
Today we are going to talk about a rotomolded product – the military box that appeared in the military field.
Development of military boxes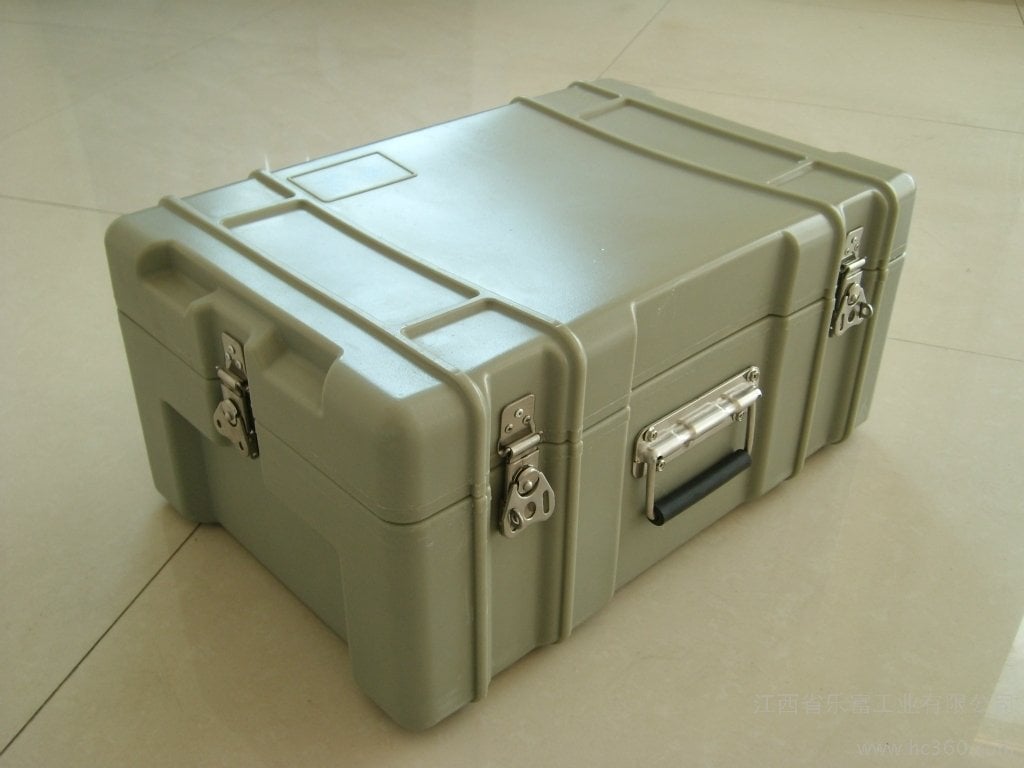 As the military products are increasingly demanding packaging containers during transportation and storage, the traditional wooden boxes and iron boxes because of poor mobility, inconvenient loading, unloading, and no environmental protection are replaced.
A generation of boxes – new military boxes. The new military box provides better packing for high-tech products in terms of convenience, mobility, and recycling in transportation.
At present, military boxes are mainly used in military products, logistics services, military factories and so on.
Types of military box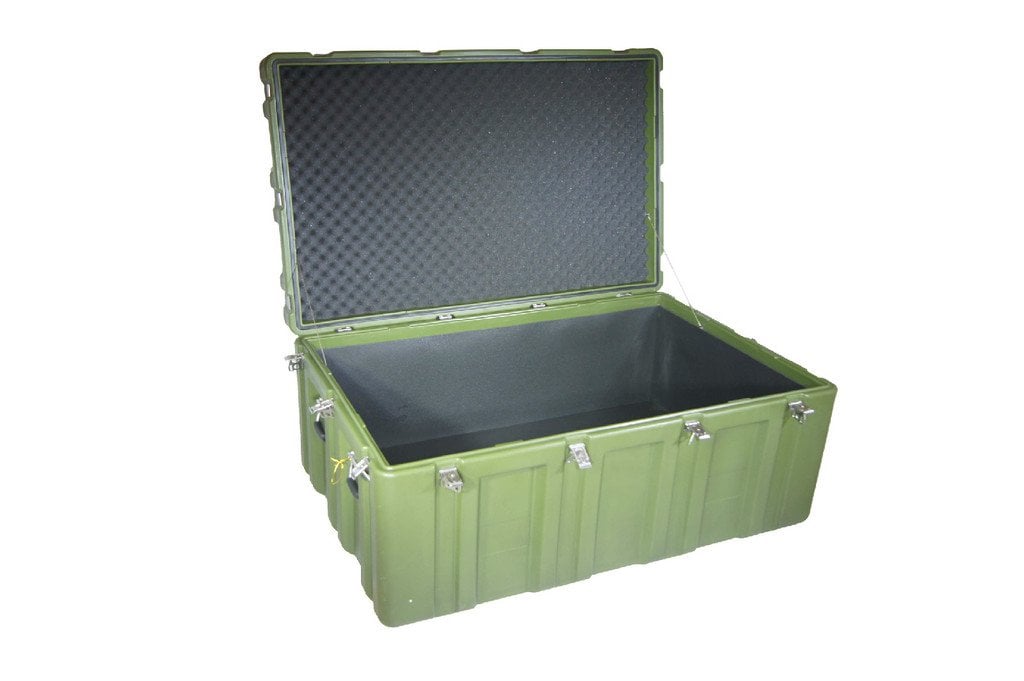 With the development of the times, the types of military boxes have gradually increased, and aluminum casting boxes, injection molding boxes, ABS boxes, rotational molding boxes, etc. have appeared.
Although there is much similarity between them, there is actually irreplaceability between each other.
Rotational molding military box features
The rotomolded military box is divided into two main bodies: the body and the lid. Both of them are all formed by rotational molding, so it also means that 2 pcs molds are needed for one military box.
Usually, production time is around 15 minutes, but only one can be produced by once, which is slower than other processes, but the sealing and waterproofing of the rotomolded military box is extremely stable.
At the same time, the raw material of the rotomolded military box is LLDPE, which is much cheaper than other type materials.
About the mold for the rotomolded military box should be cast aluminum mold, so as to achieve high precision and good forming effect, but usually a complete set of military box mold is much expensive, the cost is around 10,000 US dollars based on media size, if your required quantity is not large, but the required sizes are many, it is not suitable to open a new mold, so to save our customer's time and cost,  our Fly Plastic integrated the list of military box size from us and our cooperation partners.
If you have the interests to get the list, you can fill your name and email address in the following table to get it.