What is roto molding?
If you search "what is roto molding" on google, the first result is explain the following:
Definition. Rotational molding, rotomolding, rotomold or rotocasting is a production process to form hollow parts of limitless size. This is a cost-effective method to produce large plastic parts. Resins are added into a mold that's heated and rotated slowly, both vertically and horizontally.
I want to see more about the content about the roto molding, so I open the first link to check the content, but I find there is no enough information for the beginner.
So I write this article and want to explain it based on our Chinese mind. I will try to make it simply, and let it compare with the blow molding for more people to understand easily.
Roto molding, or called rotational molding is just a heat forming method for making hollow plastic products.  That's all.
Yes, that's all. I am sure some friends will write "?" "are you kidding me?" "use blow molding to instead of roto molding, there is no problem again"….
Although many heat forming methods can use same words, but there are existing many differences.
1. Different material between roto molding and blow molding.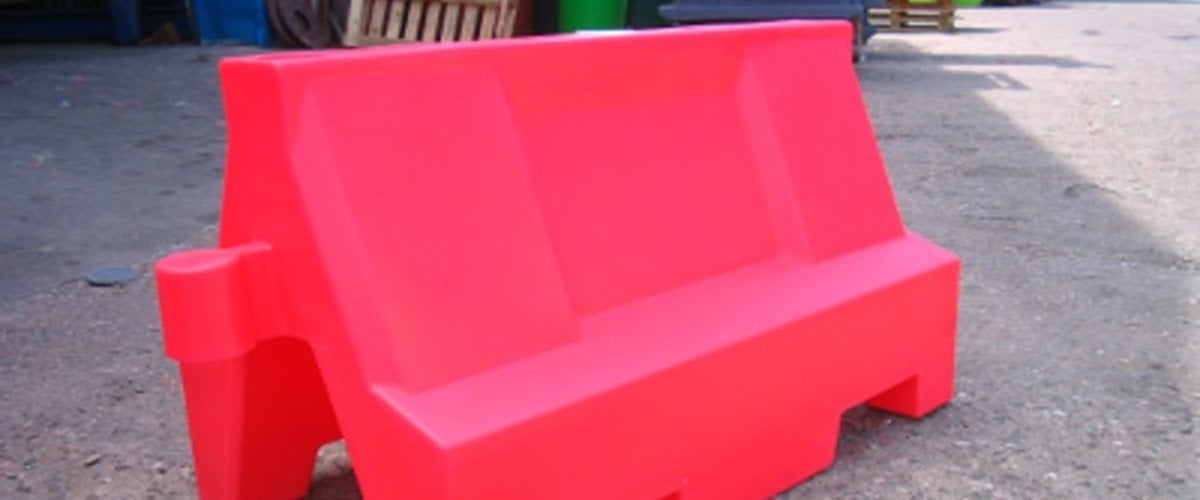 For example, road barrier, it is a traffic product, which can be produced by rotational molding, and also can be made by blow molding. In China, almost all road barrier is made by blow molding, but in USA, almost road barrier are made by rotational molding.Because Chinese market for road barrier demand is very large, the government want to control the budget, so they will choose the more economy type – blowing molding road barrier. Why blow molding product is cheaper than rotational molding? Becuase the material for blow molding is LDPE, the material for rotational molding is LLDPE or HDPE, the LDPE cost is much lower than LLDPE and HDPE.
2. The strength between roto molding and blow molding.
Same talk to the road barrier. The roto molding road barrier is much durable than blow molding. Why will cause it? Firstly, the wall-thickness of product by blow molding is very thin, generally the thickness of blow molding can be done less than 1mm, but the roto molding thickness at least is 2mm. So you also will find many US road barrier company recommend their product by a shock video.
3. The different machine for roto molding and blow molding.
Most of roto molding machine exists 2-3 machine arms, so we can put 4-5 molds on each arm to make the roto molded products together for one time, but the forming time is around 20-30 minutes/time, this time is a little long for making one product. Blow molding is much quicker than rotational molding, but blow molding can't make two different product by one time in same machine.
4. at last, I want to talk about the mold. Because I have worked in rotational molding industry many years, I can tell you the cast aluminum, steel sheet and CNC aluminum is the main roto molds for roto molding. But the blow mold is main made up of steel material.
For roto mold, the aluminum 356 is mainly used in cast aluminum, T-6061 is used in CNC aluminum(aluminum block) and ST 12 are used in steel sheet.
For blow molding, the normal qaulity use 718/P20/45#steel/50#steel and A3 etc, high quality will use the imported magnesium aluminum material.
At last, the demand quantity of blow molding product is very large, so the mold material should reach the minium use times 100,000 times. so the blow mold is much expensive than roto mold, roto mold only can reach 20000-30000 times. But if the roto mold is regular maintain, which can be used more than 20 years.
Fly Plastic is a professional a one-stop service company from mold buildng to final products process. If you need the help, please contact us.